One Man's Mile -Characters from the North
One Man's Mile -Characters from the North
Life in the north was a great gift, for my family and myself.  The land and the people are part of me.  One Man's Mile is about wonderful people from  northern Ontario.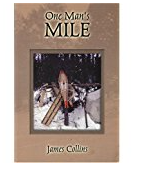 For most of my adult life, I have lived in isolated parts of northern Ontario and Quebec where fishing is spectacular and winters are cold.   One Man's Mile is a compilation of stories about Cree people that I knew.  Some I fished with.  All of them gave me advice about catching fish or cooking fish.
One Man's Mile
is a Great Gift
for a person who enjoys fishing, a naturalist, anyone interested in different cultures and anyone interested in a simple lifestyle.
Amazon Cost: $19.50  
Lure Mart Cost:  $15 (free shipping)
My love of the outdoors began when my father built a cabin on a piece of land by a lake.  I have spent some part of every summer there since 1954.  The cabin is old but still standing and completely filled with memories.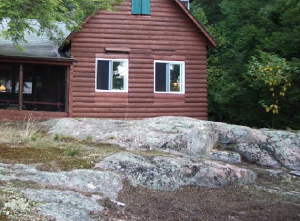 My parents were city people.  They had no experience of the outdoors yet they let me wander the woods and travel the lake to my hearts content.  When I had the chance, as an adult,  to work in isolated parts of northern Ontario, my summer memories pulled at me.
Moving north, I met the Cree people of northern Ontario and Quebec. My time in the north was a great gift.  I did my best to learn their language and fit into their way of life while learning new hunting and fishing skills.  I saw life through a different culture from my own, land based and family centered.
In recent years, relaxing by the lake thinking back, I remember people I knew so well in circumstances that were strange to me.  They accepted me.  They taught me. To honor them, I wrote
One Man's Mile.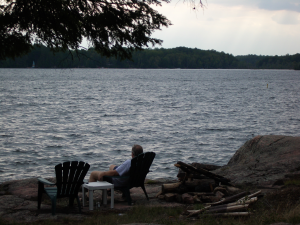 Take a moment to write a comment in the comment section below.  Have you known any "characters" that stepped into your life and changed you?