Tik Tok Take Away – Buy What You Saw
Tik Tok Take Away – Buy What You Saw
I show a lot of my favorite fishing equipment on Tiktok.com under: drjec.    My grandkids all call me "Papa" so I guess that's who I am.   People keep asking where to find the things that I talk about  on TikTok so I started this page called Tik Tok Take Away.
What Can You Take Away?
You get 50 seconds of watching me as an immediate Tik Tok Take Away.  Scroll down to check out what I talked about.  After all, if it works for me, maybe it will work for you.  You can click on any item to purchase it or to view more by typing a keyword into the search bar that opens. But don't wait too long to buy, things will change as Tik Tok changes.
I have been spending about 50 seconds per video reading through One Man's Mile.  Listen to more at Papa's Reading Room on Youtube.  For information on One Man's Mile , click on the picture.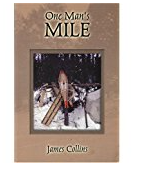 Fishing Lure Mart
Scroll down to read posts about fishing or check out the menu at the top of the page because there is a lot more to fishingluremart.com than just Tik Tok Take Away.  We all tend to stick to what works for us no matter what kind of fishing.  The great thing about fishingluremart.com is that you can look at every kind of fishing equipment imaginable just by typing in a search bar.
Hit the "shopping" tab in the menu.  You will find yourself in one of the most extensive online shopping centers on the net.  From Bass Pro Shop and Orvis to Russell Stover Candy, you'll find almost anything you need for anything you do.