Choose rods for where you fish, for the type of fish, for the bait you use.  Choose a rod that you like.

Casting Rods
Casting rods are for exactly that.  They case and retrieve baits.  Usually the bait or lure runs in a straight line.  Extra action is give by jerking the rod and stopping the retrieve.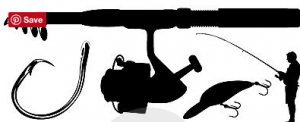 Casting rods are great for trolling.    They tend to be medium to heavy weight.  The line must be thrown and retrieved straight from the reel because of smaller eyes.
Casting rods are the most practical for jigging in either fresh or salt water.  Casting rods provide more accuracy in the cast itself.
Spinning Rods
Spinning rods are for spinning the line.  With the largest eye just above the reel, the line can move in a full circle.
This rod allows lure motion created by line motion.  Spinner baits are the best choice for this rod.  Any bait will move a bit more with a spinning retrieve.  These rods tend to be more flexible.
Although spin casting can be accurate, it is more difficult because of the wide line motion.
Rod and Reel Combinations
There are two kinds of rod and reel combinations.
One is for kids and beginners.  The reel is attached to the rod for easy casting.  These combos are usually light weight and small or telescoping.
In other combinations, the rod is paired with the correct reel.  These combinations come with a telescoping rod.
 A combination is less expensive that buy rod and reel separately.
The items below represent the major rod styles.  Click a rod or underlined words under a rod to purchase.  Scroll through dozens of choices.  To buy any item, enter that item in the search bar.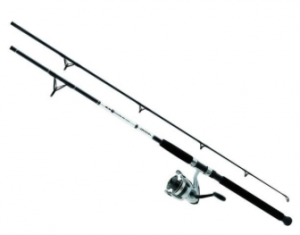 Daiwa Saltwater combo, 2 piece, 10 foot rod

Okuma 10 foot, 2 piece surf casting rod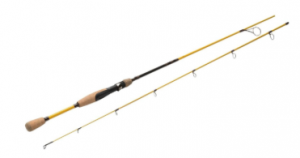 Eagle Claw, Powerlight, Travel Spinning Rod

Eagle Claw, 5 foot 6 inches, Pack – It Telescoping Spinning Rod
Share your thoughts in the comment section below.  Which kind of rod do you prefer?  What length rod do you most use?