Vintage Lures – Memory Makers
Vintage Lures – Memory Makers
Vintage fishing lures can carry us back to that special fishing trip with Grandpa or the time the anchor somehow dropped out of Dad's boat.
Vintage Fishing Lures
Vintage Lures are Collectible  
Vintage lures are collectible.  They are effective.  They  bring  back memories of a special fish or that time with Grandpa.  

Vintage Lures are Effective
The action of wooden  lures was better than their modern replicas.  Shaped wood just had better action whether on the surface or worked under the water.  It can be difficult to find Vintage Lures in the run of the mill bait shop.   Online sites, dedicated to vintage lures, carry dozens all the familiar patterns.
Click on any pic to find the price and purchase the item.  To purchase a different item, enter what you are looking for in the search bar.
My First Lure
My first lure was a small, yellow tiny crazy crawler… the little bee with metal wings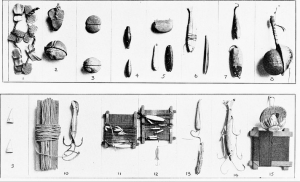 that spun in the water.  
I found the lure on the beach and put it on my line. I took one cast.  A bass hit that lure immediately.  Its always been my favorite.
Old Lure – New Technique
I never use old rapalas with a fast retrieval because they float.   I retrieve them slowly on the surface.   The tongue jiggles the lure.  The lure leaveslots of wake.   A quick tug pulls the lure under water.  It bounces right back to the surface.   I have caught many fish with an old rapala I found on a cabin shelf.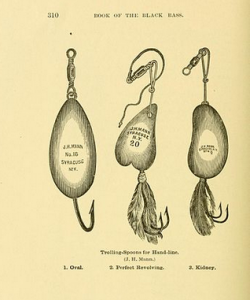 Take a few moments to write about your experience with vintage lures in the comment section of the home page.  A few vintage lure links will be added to this page in the days ahead.  Have fun fishing!