Boat Cover – Long Term Protection, Beware
Boat Cover – Long Term Protection, Beware
How do you store your boat?  Years ago, our porch became a boat house.  
You may store your boat in a garage or undercover at a storage facility.  Over the last few years, I have stored my boat, in my yard, under a good boat cover.
Why a Boat Cover?
There are good reasons to store a boat, long term, under a boat cover.
Boat Covers are cheap compared to Storage.
Covered boats are easily stored in a yard and kept safe.
The cover can be removed quickly and applied all season long.
A cover can be opened to get something out of the boat.
One person can put on the cover.
The cover can stay on when the boat is moved.
There are also pitfalls with long term storage under a boat cover.
Heavy weather can damage the cover causing leaks.
Strong sun will cause a light cover or plastic cover to break down.
Anything stored in the boat can be easily stolen.
Unless in a locked enclosure, the boat is can be stolen.
The cover can create circumstances that damage the boat.


Damage to the Boat
I once stored a covered boat next to my house for about a month.  I discovered, the first time I wanted to use it, that someone had taken the lower of my outboard.  This was a result of stupidity on my part.  By moving the boat, 8 feet inside a locked fence, I could have saved the lower unit.  I simply didn't want to use the extra space.
Boat Cover and Moisture
Living in California, it has been over 3 years since I could put my boat in the water.  During that time, it was covered and stored in my side yard.  I own an '18 ft.,  135 hp IO.  I started the boat, using ear muffs, 3 or 4 times each year.  However, I did not think to put the boat in gear.
Did you know that:
Even though rain is kept out of the boat, the cover holds in moisture?  I didn't.
Even though the boat is high and dry, metal parts that don't move can rust?  I didn't.
For the first time in years, there is water in lakes in central California.  When I took my boat in for a tune up, I found that my cover had created problems.
My Gear Shift Cable Rusted
Each time I started the boat, the gearshift went forward into choke which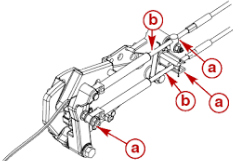 kept the forward assembly and cables looses.  I did not put the boat, running on "ear muffs" into reverse.  My reverse motion was lost due to rust.
My Pinion Gear Rusted
I have stored outboards for years.  Draining the thick oil and loading the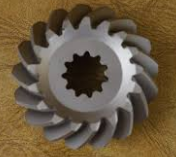 lower until with sewing machine oil had always worked….. even in extreme cold.  My mistake this year was not shifting into reverse when I started the boat.   The pinion grear rusted and complained loudly when asked to work with other gears.
Leaving the cover on the boat after the little rain California experienced, when coupled with summer heat, caused rust.
The Solution
Dry the Cover
As soon as convenient after a rain, take the cover off the boat and allow it to dry.  Sure, you may get leaves and dust in the boat, but you will be removing the moisture in the damp cover.  Even though a cover may feel dry on the outside, dampness is trapped on the inside.
Open the Cover
Moisture is already in the boat despite the cover after a rain.  If the boat will be dry docked for any length of time, roll the cover back at both the bow and stern.  This allows ventilation to dry out the moisture.  Heat under a closed cover will grow rust and mold.
Its a battle.  With the cover off, the interior can become cracked and faded.  With the cover on, mildew can grow.  Open your cover on a regular basis while the boat is dry-docked.  If the boat is stored inside, remove the cover altogether.
Shift Gears
I certainly knew to start my IO so that seals would not dry out and gas lines would stay free.  Its also important to run the gears.  Shifting from forward to reverse keeps things moving and lubricated.  If a boat is not run for a year or so, each time its started, the gears should be fully engaged in forward and reverse.
The Result
Before I could get out onto any lakes this spring, I had to do $1500 worth of repairs to my boat.  They were repairs caused by moisture during a time when California was in a drought.  Store you boat properly.  If you are using a cover, use it correctly.  This sure will help you, Keep on fishin'!
Please take a moment to leave a comment below.  What is an important boat maintenance issue for you?  Could you do without your boat?