Animated Fishing Lures Have Revolutionized Fishing
I have been fishing since I was old enough to drop a line, hook and worm off a dock.  For my 10th birthday, my grandparents gave me a metal "BuddyBoy" tackle box with some

fishing gear in it.  There were sinkers, swivels, bobbers and a few lures.   There was a wooden Rapala with a joint.  It moved like a fish in the water.  Because it floated, I had the fun of jerking it on the surface or pulling it under water depending on how I wanted to fish.  My grandchildren have fished with that same lure.  These days, my grand kids are using animated fishing lures.  Animated fishing lures imitate minnows.  Live minnows cost a lot.  They have to be kept in a minnow bucket in the water.  They can be difficult to get on the line and they don't last very long.  One jointed lure can last forever as long as I didn't snag it on a rock.  Today, USB charged animated fishing lures revolutionize fishing fun.
Animated Fishing Lures
Animated fishing lures come in a variety of sizes.  The minis are great for panfish and bass.  Larger sizes attract pike and musky.  Of course, the largest size is for salt water fishing.  There are quite a few colors available for these lures.  So, the lure can imitate whatever kind of bait fish is in the water.
Bobbers with Animated Fishing Lures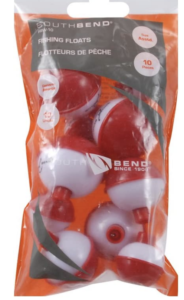 The joints in animated fishing lures cause the lure to swim in a circle.  All these lures sink so a bobber is a must.  However, no other special equipment is needed.  Bobber size is important.  The bobber keeps the animated fishing lure at the desired depth swimming in a circle.   So, if the lure pulls the bobber under, it will not work.
Recharging Animated Fishing Lures
The larger the lure, the longer the battery life.  This just makes sense as larger lures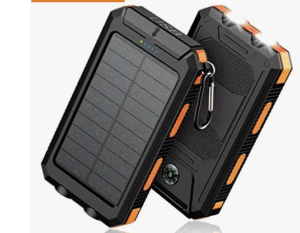 have more space for a larger battery.  The largest animated fishing lure has a battery life of about 4 hours.  The smallest is about 45 minutes.  The batteries recharge with a USB connection so it is important that lures are charged at the beginning of the day.  It's a good idea to carry a small portable battery charger.
Where to Fish with Animated Fishing Lures
These lures can be fished in either fresh or salt water.  In fresh water, they can be fished in either streams or lakes and ponds.  In salt water, they can be fished shallow or extremely deep, but they cannot be trolled.   Because a bobber is necessary, they are used in still fishing.  It is important to know the depth of water being fished because these lures are relatively expensive.  They can easily be lost to rocks, logs or other submerged structures because they move on their own.
Pros and Cons of Animated Fishing Lures
Pros
The movement is realistic.
 They are easy to fish.
 They attract fish.
 Almost any kind of fishing situation works.
 Recharging is easy.
Cons
They are more expensive that most other lures.
 They need to be recharged.
 Trolling is not an option.
Because animated fishing lures come in a variety of sizes and colors, they can be used for almost any kind of fishing.  Once in the water, the person using them no longer controls them other than retrieving and playing the fish.  As jointed lures, changed fishing many decades ago, these USB charged animated fishing lures revolutionize fishing today.