Fishing Spots – Hard Walking, Better Fishing
Fishing Spots – Hard Walking, Better Fishing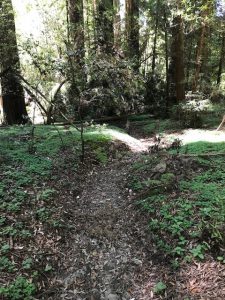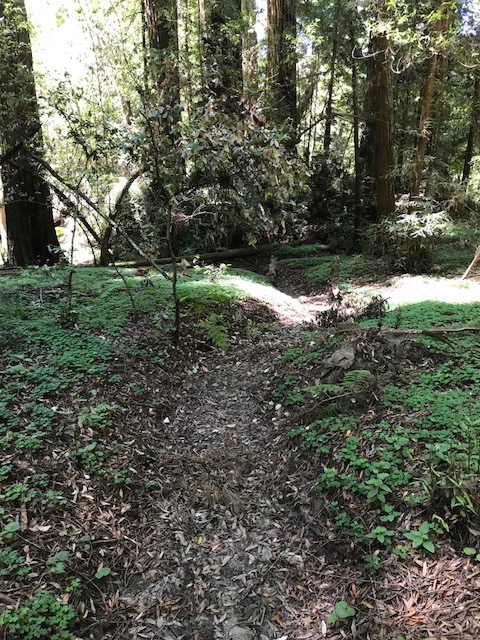 Every fisherman wants to find hidden fishing spots with untouched water.  Anglers ask, "Is there a good fishing spot near me?"  It might be a rock sheltering fish in a creek.  A drop off near the shore of a lake may attract feeding fish.   A spring fed pond off the beaten trail attracts few people.   A boat makes it easy to find an isolated spot on a lake or river. On board electronics make it even easier.   On land, with so many people fishing, hidden fishing spots can be hard to find, but offer more fish.



GPSing Fishing Spots
You can find great fishing spots on old-school maps. Map and
compass will get you to isolated spots.  But, you have to be able to read a map.  As well, you have to trust the compass.  There are lots of people fishing.  The closer to populated areas you are the more fishing pressure there is. Most people cannot navigate with a map and compass.  These tools can relieve the fishing pressure.
A GPS is a valuable tool for finding you way to the body of water.  How an you go wrong when someone tells you about every turn? Locating a specific spot, on that body of water, is fairly
easy with a hand held model.  Trust is still a major factor once you are off the road.  But how do you find where to head off the road?  How do you know when to begin to follow your GPS out of the parking lot?  With miles of shore line, how are you going to find great fishing spots?
 Find a Trail, Find Fish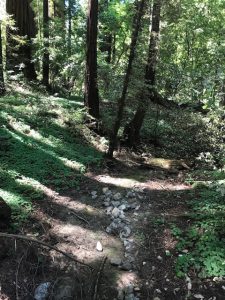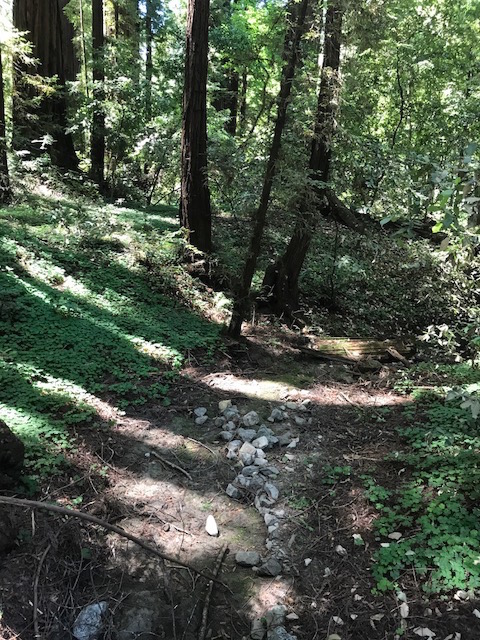 If you don't mind working your way through the brush with a map or GPS, just start walking to where you want to go.  That's called orienteering.  Chances are, if you aren't at a completely isolate body of water, other people will have moved through the woods toward some spot they know.  Look for small trails.  They will often lead you to get fishing spots.  Of course, someone might have used the trail just before you.  The trail, in the picture above, is fairly wide so its well used.  But, at the beginning of the trail, there are no disturbed leaves or footprints. There is an undisturbed fall branch.  This trail hasn't been used for awhile. I am going to walk it and see where I end up on the water.
At times, I want to discover new spots.  At other times, I will fish where others have done the work of creating a tiny trail.
Follow Run-off,  Find Fish
Sometimes you know where the water is, but there is not trail.  You can work your way through brush and trees.  If I know I am higher than the water I want to fish, I will look for a tiny creek flowing to the larger water.  If I find a dry run-off bed, I often will follow it to the water.  This little, dry stream bed was running to a lake in the spring.  I'm going to walk down and see where it leads.
There are times when this is fruitless.  At other times nature works for us leading us to a pool or very fishable bank.
Rules for Finding Fishing Spots
There are two simple rules to remember when you are finding fishing spots or spending any time in the forest, for that matter.
Carry In – Carry Out

Push Through Don't Cut
A map or GPS can help you pinpoint a spot on a lake or river.  If you can read a map, use a compass or set a GPS hidden fishing spots are there for you.  You can go into the woods guessing where to start to reach your destination.  Sometimes that's the only way.  But, if you look for trails and run off routes, you hike to great fishing will be easier.
Take a moment to leave a comment below.  How do you find hidden fishing spots?  Do you fish off the beaten trail?